In an Channelling private session we open up to the possibility of dissolving our own knots, doubts, illuminating our path, receiving Light from wherever the Universe sends it from, gifting us with a clear seeing for our path here on Earth and beyond.
Imagine being able to communicate with highly evolved beings of Light, other parts of us who bring their service to us and share a great joy in being able to communicate with us .
What would you ask them? What would you talk about?
These individual sessions can take place in person, but also very simply directly from your home through Skype (you will also receive an audio recording of your session).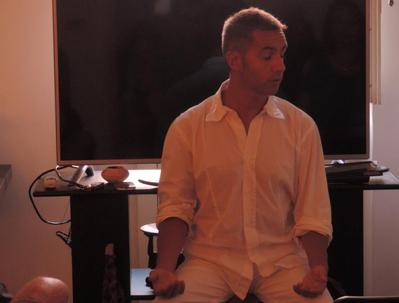 The duration of the session varies and is a choice of every person but is usually of an hour or more. Listening to the recorded audio file days or months after the session can help you find unprocessed packets of information previously unnoticed.